The Gerome family has been making instruments in Mirecourt, the ancient center of French luthiery, for over a century. First known for their Neapolitan mandolins, the Gerome workshop eventually grew to the point where they were producing nearly 2000 guitars and mandolins a month. Over the decades Gerome instruments gained a reputation for their excellent quality, great tone, and aesthetically beauty. By the 1990s the Gerome brothers had all retired and passed their legacy onto their apprentice, Philippe Moneret.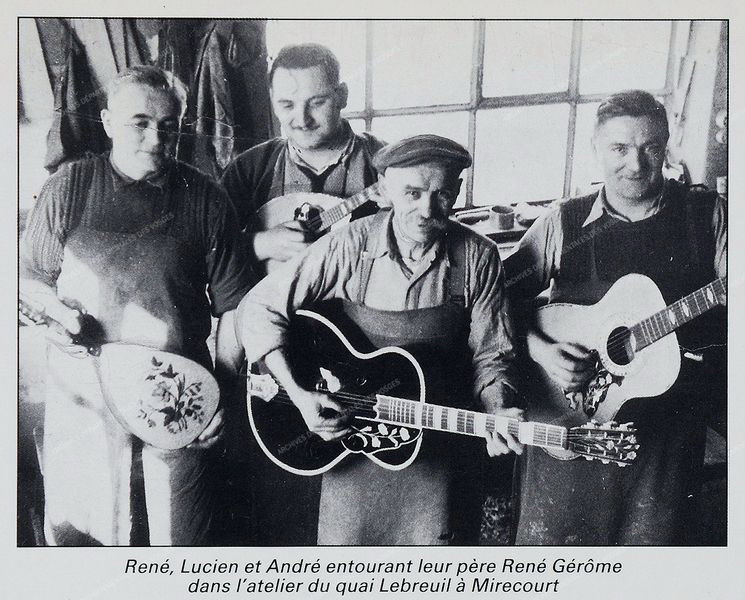 René Gérôme has four sons, the latter do not leave the world of violin making, three of them take over the family workshop, while the fourth works in a sawmill wood violin.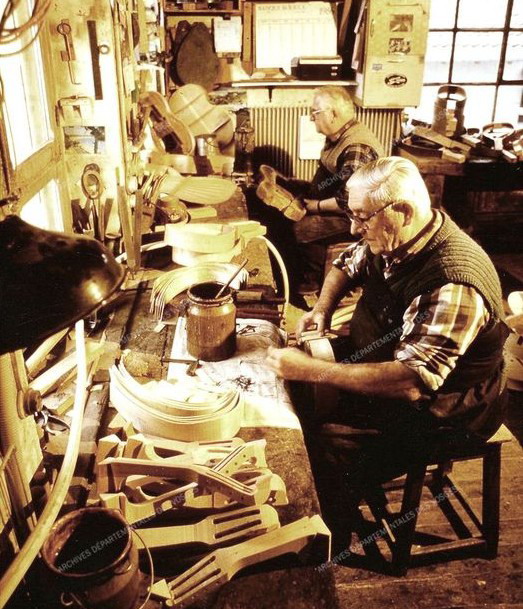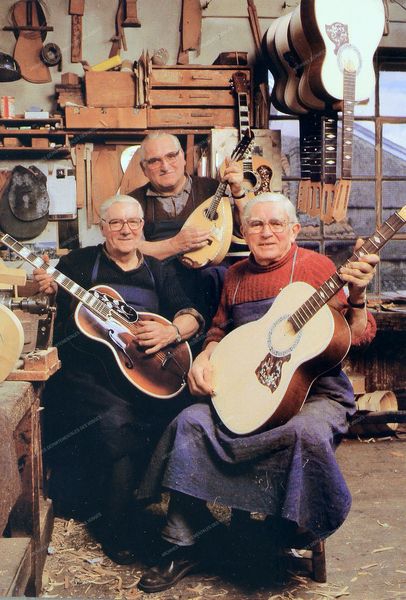 The Gérôme frères workshop
René, André and Lucien work with their father until 1967, from that date the Gérôme workshop becomes the Gérôme frères workshop.
While respecting the family tradition, the three brothers make the small society evolve. While René Gérôme sold only to wholesalers, they decided to reduce the marketing of their instruments and sell directly to musicians.
source: www.hendrixguitars.com